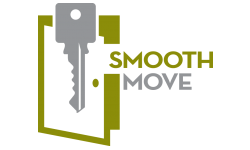 Wesley Smooth
move
We Guarantee that your Wesley Apartment Home will be ready the day that you move in.
Your apartment will be personally inspected by our Management Team prior to your move. Additionally, our staff will provide you with all the necessary information to establish any and all utility connections and renters insurance needed for your move in. Your Personal Leasing Consultant will even send you your digital lease in advance so that all paperwork can be taken care of well in advance of your move in date.
If you are unsatisfied with the condition of your apartment home we appreciate the opportunity to correct any and all issues on-site.
For more information on how to prepare for your move to Wesley, please reach out to your Personal Leasing Consultants.
48 Hour Service
Guarantee
We guarantee that routine service requests will be completed within two business days. If we're late, write us about it and we will gladly credit you with free rent for each full day after we receive written notice until the request is resolved.*
Routine service requests include the following items: interior electrical light switches and outlets, heating and air conditioning, water heaters, refrigerators, ranges, dishwashers, washers, dryers, garbage disposals, clogged drains, leaking plumbing fixtures and systems, door locks and viewers, window locks and smoke detectors. A routine service request does not constitute replacement of appliances.
For us to keep our 2-Day Service Guarantee to you, we must have access to your apartment during normal business hours. We cannot be denied access during or after the 2 business days following your service request. Additionally, your apartment and its contents must be properly maintained and you must be a resident in good standing.
This 2-Day Service Guarantee will not apply if the service request is necessitated by damage or abuse that you cause to the apartment, appliances, or fixtures. It will also not apply if we are required to hire outside contractors or order parts that are not in stock. ANY repair warranted under or from Construction or Builders issues are not eligible for the 2-Day Guarantee. Inclement weather, natural disasters and other emergencies that affect large numbers of residents will result in the temporary suspension of the 2-Day Service Guarantee.
Reimbursement of rent is subject to corporate approval.

Reimbursement of rent may not exceed $200.00

This program may change at any time without notice.
* Rent credits are calculated based on your base monthly rent amount (i.e., not including pet fees, utilities, garage fees, or other monthly charges). A full day is defined as each calendar day commencing on the day after we receive written notice from you that the original routine service request was not satisfactorily resolved in 2 business days and continuing through the calendar day immediately preceding the day we satisfactorily resolve the original service request. Other certain restrictions may apply.
* Program/Guarantee not applicable at all communities. Please consult with the specific leasing office for details and participation.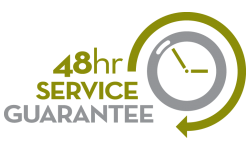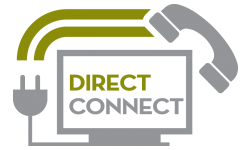 RESIDENT DIRECT
CONNECT
1-800-695-6292
We guarantee a direct connection to the Wesley Apartment Homes Resident Relations Department through our toll-free telephone line or email to ensure our mission of Exceptional Customer Service.
RELOCATION
GUARANTEE
Any Wesley Resident may transfer to another community managed by Wesley Apartment Homes without lease-termination penalty with the following criteria:
Qualify for a Relocation/Transfer after completing 6 months of your initial lease term

Only Available at Qualifying Wesley Communities

30 Day Written Notice is Required

Resident account must be in good standing

New deposit will be required (your prior security deposit will be returned*)

Current apartment home will be inspected prior to move

Transfer fee of $350 will be applied before transfer to new community occurs
*Any damages to your previous apartment will be deducted from your previous security deposit as stated in the lease.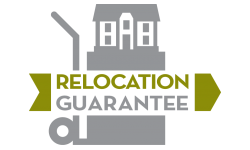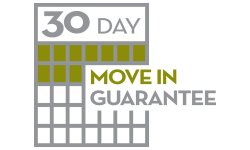 30 DAY MOVE-IN
GUARANTEE
We know you'll be so happy with your new apartment that we guarantee it! If you are unhappy with your apartment during the first 30 days of your lease, we will allow you to cancel your lease and you'll only have to pay for the days you lived with us plus a turnkey fee.*
You are required to notify in writing the Property's office staff of the reason for your dissatisfaction with the apartment and your expected move-out date. The move-out date must be within the first 30 days from the date you are given your apartment keys.
* You will only pay rent for the 30 days period, as well as damage caused to the apartment beyond normal wear and tear. You may not apply any free rent concessions (for full or partial months) toward your rent payment obligations under the Move-In Guarantee. Rent includes the total monthly rent amount (base rent plus recurring month charges such as pet fees, covered parking, washer / dryer, etc.). Your account must be in good standing. Although the Property will retain the nonrefundable move-in fee, all fees associated with the application and move-in process, it will refund the nonrefundable pet fee pending move-out inspection.
CREDIT REWARD
PROGRAM
Wesley Apartment Homes wants to reward you for paying your bills responsibly! When you choose to live at a participating Wesley Apartment Homes community, youll be eligible to save an additional $25 off the best price per each month of your lease!*
Dont have the best credit? Dont worry! You may still qualify for a Wesley Apartment Homes lease with a rental premium of $25 off the best price! Additionally, every month you pay your rent and utilities on time at Wesley Apartment Homes, you will improve your credit score through our reporting efforts with Rent Bureau!
Dont forget to ask your Personal Leasing Consultant if you qualify for a Credit Reward on your new lease!
*This program is subject to change at any time. Credit guidelines and qualifying rates may vary for each community.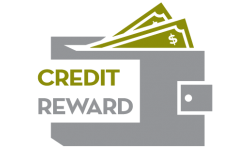 All Customer Service Pledges/Promises are offered by Wesley Apartment Homes and are therefore between the resident and Wesley Apartment Homes only and shall not be binding upon any successors in interest or title. Should Wesley Apartment Homes no longer manage a property all Customer Service Pledges/Promises become null and void.
*Wesley Pledges may not be available at all communities.*
Testimonials
came out expecting to browse through a few apartments and the moment i entered Wesley Providence, i was sold. The layout is beautiful, the apartments are very clean and its very spacious. Tierra Wallace did an outstanding job in helping me make a decision. She really made me feel at home. I cant wait to move in Tuesday.

- Steven Matthews
I wanted to write this review to say I am absolutely in love with the apartment complex. Ms. Cynthia Frazier was a dream to work with and is the best leasing agent in my opinion. She was very professional and kept in contact with me through my entire leasing and living experience. I am overall satisfied with the entire staff and community here at Wesley Providence and I am enjoying my stay so far. Thank you Ms. Cynthia.

- David Hampton
I can't speak on anyone else's experience but, I was referred by a close friend of mines about Wesley Providence and I must say that I absolutely love it here. Adrienne who has been helping me since day one plays a very important role. I can tell that she really tries to help people in finding a home. Although there are a lot of new faces in the leasing office, they all seem extremely nice. I look forward to a few more years here. #Wesley #Providence

- Chelsia Williams
Excellent and very informative customer service was received from Ms. Cynthia Frazier. I'm starting over for the 1st time since 2 category 5 storms and I must say I'm truly overwhelmed with the assistance I've received. Beautiful place with beautiful people.

- Safiya Kitwana